Who is the psychopath in your life or all of our lives, those at the top? This podcast dives into the mindset of psychopaths—the psychopath who doesn't go to jail or the psych-ward—so you can better understand, identify, and eliminate them from your life.
The entire world is run by psychopaths, all imposters.
Studies about psychopaths have been VERY misleading to NON-Existent.
Robert Hare, the world's leading "expert" on psychopaths did a study using prison inmates over 20 years ago.  That study is the focus of his book published in 1993 titled Without Conscience: The Disturbing World of the Psychopaths Among Us (reissued 1999).
NO studies since then.  That study is likely very flawed at best.
WHO did Hare base his work on?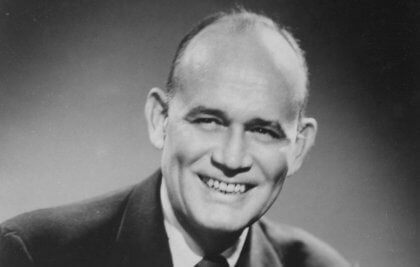 Hervey Milton Cleckley, M.D.  (1903 –1984) was an American psychiatrist and pioneer in the field of psychopathy. His book, The Mask of Sanity, originally published in 1941 and revised in new editions until the 1980s, provided the most influential clinical description of psychopathy in the twentieth century.
What is Hervey Cleckley best known for?
On many occasions Cleckley was asked to testify at important trials. An example was the 1979 trial of Ted Bundy who murdered more than thirty people. " Bundy received a mental health evaluation from Hervey Cleckley, when he was on trial for the Florida murders. 
Cleckley is considered to be the "father" of psychopathy. He diagnosed Bundy as a psychopath.
Cleckley testified that Bundy was a classic psychopath but was not criminally insane.
The Bundy trial was fake, what does this tell you about Cleckley?  Bundy was the first televised trial in this country, any televised trials are FAKE.
True Crime is FAKE | Ted Bundy | Chris WATTS FAKE Murder – YouTube
The Ted Bundy trial is where the definition of psychopaths grew wings, thanks to Cleckley.
Vitamins
Virgil P. Sydenstricker was a professor of medicine and an internationally recognised specialist in hematology and nutrition. Articles published with Cleckley were among the first to describe an atypical form of pellagra (now known as "niacin deficiency") which was then endemic in southern states. In 1939 and 1941 they published on the use of nicotinic acid (niacin or vitamin B3) as a treatment for abnormal mental states and psychiatric disorders. The studies have been erroneously used to justify the use of megavitamin therapy in psychiatric disorders such as schizophrenia.
Coma shock therapy
Cleckley practiced the controversial "coma therapy", where psychiatric patients would be repeatedly put into comas over several weeks through overdoses of insulin, metrazol or other drugs. In the wake of sometimes fatal complications, Cleckley published in 1939 and 1941 advising on theoretical grounds the prophylactic administration of various vitamins, salts and hormones. 
In 1951, he also co-published case study research suggesting the use of electronarcosis for various conditions, a form of deep sleep therapy initiated by passing electric current through the brain, without causing seizures as in electroconvulsive therapy which he also used.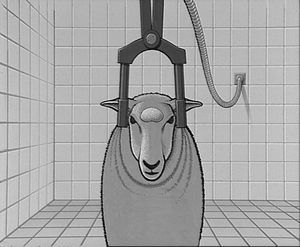 Stunning with electricity is known as electronarcosis, and killing with electricity is known as electrocution.
Criminal responsibility
In 1952 Cleckley, along with Walter Bromberg a senior psychiatrist and psychoanalyst, published an article on the insanity defense. They suggested changing the wording of it to: "In your opinion, was the defendant suffering from disease of the mind and if so, was it sufficient to render him unaccountable under the law for the crime charged?"
The concept of 'accountability' was intended as an alternative to a narrow definition of 'responsibility' under the M'Naghten rules which requires an absence of moral knowledge of right and wrong, in effect only covering psychosis (delusions, hallucinations). They argued that mental illness can involve any part of the mind and that the insanity test should focus on the extent to which the accused's mind overall, due to some inner pathology 'whether obvious or masked', was unable to operate in accord with the law. 
However, 10 years later, a chapter by Cleckley on "Psychiatry: Science, Art, and Scientism" cautioned others against a common exaggeration of the abilities of psychiatry to diagnose or treat, including in regard to criminal responsibility. In that regard Cleckley expressed his agreement with a critique by Hakeem, yet Hakeem had quoted Cleckley's claims about psychopathy as an example of psychiatrists exaggerating how clear their diagnostic terms are to each other.
Cleckley was a psychiatrist for the prosecution in the 1979 trial of serial killer Ted Bundy, the first to be televised nationally in the United States. After interviewing Bundy and reviewing two prior reports, he diagnosed him as a psychopath. At the competency hearing a defense psychiatrist also argued that Bundy was a psychopath, however he concluded that Bundy was not competent to stand trial or represent himself, while Cleckley argued that he was competent.
Multiple personality
In 1956, Cleckley co-authored a book The Three Faces of Eve with Corbett H. Thigpen, his partner in private practice and colleague at the department of psychiatry in Georgia University. It was based on their patient Chris Costner Sizemore who Thigpen especially had treated over several years. They published a research article on the case in 1954, documenting the sessions and how they came to view it as a case of 'multiple personality', referencing Morton Prince's earlier controversial case study of Christine Beauchamp (pseudonym).
They also discussed what is meant by 'personality' and identity, noting how it can change even in everyday senses (becoming 'a new person' or 'not himself' etc.). Such a diagnosis had fallen into relative disuse in psychiatry but Thigpen and Cleckley felt they had identified a rare case, though others have questioned the use of hypnosis and suggestion in creating some if not all of the characterization, and the diagnosis of multiple personality disorder (now dissociative identity disorder) remains controversial despite, or because of, upsurges in diagnoses in America.
The book also served as the basis for a blockbuster 1957 film The Three Faces of Eve starring Joanne Woodward, in which Lee J. Cobb played the initial treating psychiatrist and Edwin Jerome the consultant. Both Thigpen and Cleckley received writing credits and reportedly over a million dollars. In the book and film 'Eve' is cured of her alternate personalities, but Sizemore states that she was not free of them until many years later. She also alleges that she was not aware the session reports would be published outside of medical circles, or that she was signing over rights to her life story forever (for $3 for the book rights to McGraw-Hill which sold 2 million copies and $5000 for the visual rights (relatives received $2000)). She fought unsuccessfully to stop the publication of videos of her treatment sessions, but in 1989 successfully sued the film studio 20th Century Fox when it wanted to make a parody remake of its film and tried to use a 1956 contract she had signed, without legal representation via Thigpen, to prevent Sissy Spacek optioning Sizemore's own published book on her life.
When Sizemore returned to Augusta for a speaking tour in 1982 neither Thigpen or Cleckley attended and she did not visit them, though in 2008 she described the diagnosis and treatment of her as courageous. In 1984 Thigpen and Cleckley published a brief communication in an international hypnosis journal cautioning against over-use of the diagnosis of multiple personality disorder.
**********************************************************

Who Is Robert Hare?
Robert D. Hare was born on January 1, 1934 in Calgary, Alberta. He was raised in a close-knit, working-class family. Hare's mother had French Canadian roots and her family dated back to Montreal in the 1600s. Hare's father was a roofing contractor who spent much of his time during the great depression riding the rails and looking for work.
Robert Hare is a Canadian psychologist who made major contributions to the fields of criminal psychology and forensic psychology. He is best known for his research on psychopathy. Hare is the creator of the Psychopathy Checklist and the Psychopathy Checklist-Revised.
Hare advises the FBI's Child Abduction and Serial Murder Investigative Resources Center (CASMIRC) and consults for various British and North American prison services.
Hare is currently a professor emeritus of the University of British Columbia. He is considered to be the world's foremost expert on psychopathy as he has spent more than 30 years studying the condition.Hare now works closely with law enforcement and sits on several law enforcement committees and boards in Canada, the United Kingdom, and the United States

He describes psychopaths as 'social predators while pointing out that most don't commit murder.
He has been nicknamed "Beagle Bob" by his close friends for his ability to follow a scent.

How Hare Got Started
Frustrated by a lack of agreed definitions or rating systems of psychopathy, including at a ten-day international North Atlantic Treaty Organization (NATO) conference in France in 1975, Hare began developing a Psychopathy Checklist.
Produced for initial circulation in 1980, the same year that the DSM changed its diagnosis of sociopathic personality to Antisocial Personality Disorder, it was based largely on the list of traits advanced by Cleckley, with whom Hare corresponded over the years. Hare redrafted the checklist in 1985 following Cleckley's death in 1984, renaming it the Hare Psychopathy Checklist Revised (PCL-R).
It was finalized as a first edition in 1991, when it was also made available to the criminal justice system, which Hare says he did despite concerns that it was not designed for use outside of controlled experimental research. It was updated with extra data in a 2nd edition in 2003.
The PCL-R was reviewed in Buros Mental Measurements Yearbook (1995), as being the "state of the art" both clinically and in research use. In 2005, the Buros Mental Measurements Yearbook review listed the PCL-R as "a reliable and effective instrument for the measurement of psychopathy" and is considered the 'gold standard' for measurement of psychopathy. However, it is also criticized.
Hare has accused the DSM's ASPD diagnosis of 'drifting' from clinical tradition, but his own checklist has been accused of in reality being closer to the concept of criminologists William and Joan McCord than that of Cleckley

Hare himself, while noting his promotion of Cleckley's work for four decades, has distanced himself somewhat from Cleckley's work.
Problem with the above statement is studying psychopaths in prison is one issue, what about the ones roaming around running things?
While the PCL-R has become the gold standard test for identifying psychopathy among prisoners, Hare has been warning about non-criminal psychopaths since he wrote his bestselling book Without Conscience in 1993.
What Bob Hare and the FBI say about psychopaths:          FBI Law Enforcement Bulletin – July 2012 — LEB
Hmmm, warning people that non-criminals could be a thing doesn't quite cut it;)
"UBC professor emeritus Robert Hare, an internationally renowned expert on psychopaths, has offered his side of the story in a heated dispute over the boundaries of academic freedom.
One of his adversaries is his former graduate student, SFU psychology professor Stephen Hart, who is also a highly regarded researcher in the area of psychopathology."
Who knows could have been a trick lawsuit to explain the FACT they never did any real studies.
Hare is also co-author of derivatives of the PCL:
The Psychopathy Checklist: Screening Version (PCL:SV) still requires a clinical interview and review of records by a trained clinician
The P-Scan (P for psychopathy, a screening questionnaire for non-clinicians to detect possible psychopathy
The Psychopathy Checklist: Youth Version (PCL:YV) to assess youth and children exhibiting early signs of psychopathy
The Antisocial Process Screening Device originally the Psychopathy Screening Device; a questionnaire for parents/staff to fill out on youth, or in a version developed by others, for youth to fill out as self-report.
Hare is also a co-author of the Guidelines for a Psychopathy Treatment Program.
Hare also co-developed the 'B-Scan' questionnaires for people to rate psychopathy traits in others in the workplace.
Hare is currently a professor emeritus of the University of British Columbia. He is considered to be the world's foremost expert on psychopathy as he has spent more than 30 years studying the condition.

Hare now works closely with law enforcement and sits on several law enforcement committees and boards in Canada, the United Kingdom, and the United States
He has been nicknamed "Beagle Bob" by his close friends for his ability to follow a scent.
What is that old saying?  The Fox guarding the Hen House?
Better to have us thinking dangerous psychopaths like Bundy are safely locked away. I doubt Bundy is even dead now. The world is staged to deceive.
That is how they got us surrounded.
My research has not been based on prisoners but the actual psychopaths sitting next to us.  Hiding in plain sight.
I suspect it is closer to 1 or 2 per FOUR people. A big difference, look around, who is running things?  Many people are modeling psychopathic behavior in the quest for more money.  Money is even fake, yet people will go the extra mile to get more.
I would argue psychopaths are in charge of every part of society that I have researched. NO Studies have been done outside of the prison population, wonder why? On purpose is the answer. How else could they get us so surrounded.
They are even lying about what sex they are.  The women are all men wearing wigs.
Women truly run the world, but they do it hiding as men.  
In Summary:
Herve Cleckley was the original "researcher" into psychopaths who wrote the Mask of Sanity.
Cleckley, testified at the Bundy Trial.
Ted Bundy was the first televised trial in the USA.  ALL televised trials are fake.
Robert Hare based his early research on Cleckley for 40 years.
This is where the definition of psychopaths grew wings.
The top 1% are transgender:     TRANSgender ELITES *How it works Video – Psychopath In Your Life
Robert Hare AWARDS
The Society for Personality Assessment presented Dr. Hare with the Bruno Klopfer Award, for outstanding long-term professional contribution to the field of personality assessment. The award ceremony took place during the 2016 SPA Annual Convention in Chicago, IL, March 9-13, 2016.
The Canadian Psychological Association presented Dr. Hare with the 2015 CPA Gold Medal Award, to recoginize CPA's appreciation of his distinguished and enduring lifetime contributions to Canadian Psychology. The award ceremony took place at CPA's 76th Annual Convention, in Ottawa, ON, June 4, 2015. Read the official CPA Press Release.
The Canadian Psychological Association Section on Criminal Justice Psychology presented Dr. Hare with the Don Andrews Career Contribution Award, to recognize Dr. Hare's highly significant intellectual contribution to the area and his highly impactful leadership in the field over a period of more than 40 years. The award ceremony took place at CPA's 75th Annual Convention, in Vancouver, BC, June 5, 2014.
The Center for the Advancement of Psychological Science and Law, University of British Columbia – Okanagan, recognized Dr. Hare for his Distinguished Lifetime Achievements as a Leader in Psychology and Law, and Outstanding Contributions to Forensic Psychology by having him as the Distinguished Inaugural Speaker for the official opening of their facility in Kelowna, BC, February 3, 2012.
The Governor General of Canada presented Dr. Hare with the Order of Canada, one of Canada's highest civilian honours which recognizes a lifetime of outstanding achievement, dedication to community and service to the nation. The ceremony took place in Ottawa, ON, September 16, 2011.
The British Columbia Psychological Association presented Dr. Hare with a Special Award in "Recognition of a Distinguished Career and Enduring Contributions to Psychology" at their first public BCPA Awards Dinner in Vancouver, BC, February, 2011.
The Western Society of Criminology presented Dr. Hare with the Paul Tappan Award for Outstanding Contributions to the Field of Criminology at the annual conference in Vancouver, BC, February, 2011.
The Canadian Psychological Association presented Dr. Hare with the CPA Donald O. Hebb Award for Distinguished Contributions to Psychology as a Science at the 71st Annual Convention in Winnipeg, MB, June, 2010.
The Canadian Psychological Association presented Dr. Hare with the CPA Award for Distinguished Contributions to the International Advancement of Psychology at the 70th Annual Convention in Montréal, QC, June, 2009.
The Society for the Scientific Study of Psychopathy awarded Dr. Hare the first Lifetime Achievement Award at the inaugural meeting of the Society in Vancouver, BC, July, 2005.
The National Commission on Correctional Health Care presented Dr. Hare with the B. Jaye Anno Award of Excellence in Communication at the Annual meeting in Austin, Texas, October 6, 2003.
The American Academy of Forensic Psychology 2001 Award for Distinguished Contributions to Psychology and the Law. Dr. Hare's award lecture, "Psychopathy and Its Implications: From Ivory Tower to Real World", was given at the American Psychological Association's 2001 Annual Convention in San Francisco, Saturday, August 25.
The American Psychiatric Association / The American Academy of Psychiatry and the Law 2001 Issac Ray Award for Outstanding Contributions to Forensic Psychiatry and Psychiatric Jurisprudence.
The Canadian Psychological Association's 2000 Award for Distinguished Contributions in the Application of Psychology.
The Silver Medal of the Queen Sophia Center. Presented by the Queen Sophia Center for the Study of Violence, in Valencia, Spain, 1999.